Rouge
For skin that looks freshly in love.
A little more freshness, a little more radiance, a little more you. Dr. Hauschka blushes set you up for a perfect start to the day: Simple to apply, they create a radiant, and a healthy, well rested complexion.
No results were found for the filter!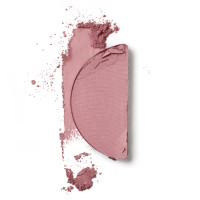 Blush 01 Raspberry
ultra-fine blush powder
shapes the face
with mineral pigments
in 2 different shades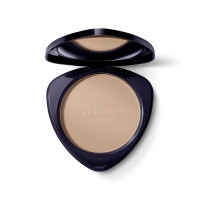 Bronzing Powder
ultra-fine powder
for a translucent bronze shimmer
also great for contouring
suitable for all skin tones
Apply some blush and you're good to glow.
Sometimes your complexion needs a little extra dose of freshness. Our beautiful, everyday blushes offer the perfect solution: Simply apply a little powder for a healthier, fresher appearance. Both of these popular shades blend with your natural skin tone and highlight your individuality. Good morning, beauty!
Choosing your blush: sun-kissed or fresh?
Subtly bronzed or rosy and fresh: When it comes to Blush, the colour makes all the difference. Dr. Hauschka Blush 02 apricot gives you a healthy and radiant looking skin– the kind you get after a long walk in the woods – while our Blush 01 raspberry adds a luminous, natural glow for a fresh complexion from day to night.
How to properly apply blush – it couldn't be simpler.
Apply your chosen Blush to the cheekbones, blend with a brush (like our Blusher Brush, for example) – and you're done! Fresh glow guaranteed.
Pay attention to your individual face shape when applying Blush.
Square face: Lightly apply the Blush under the cheekbones. This softens the appearance of the cheeks.
Round face: Apply the Blush to the cheekbones on a diagonal from the tip of the nose to the temples. This makes your face appear slimmer.
Oval face: Apply the Blush to the cheekbones horizontally. This preserves the slim shape of your face.
If you're not sure: Smile or pout your lips – this will make your cheekbones more prominent.
Dr. Hauschka Blush: Make-up that does more.
Like all Dr. Hauschka Make-up products, our Blush combines beauty with skin care. Precious waxes and oils care for your skin and provide a radiant complexion. The composition of mineral pigments and nurturing plant extracts such as sage and witch hazel accentuate your cheeks for a radiant, healthy look. And of course, Dr. Hauschka Blush is also a 100% certified natural cosmetic product.