Eyeliner and kajal
Timelessly beautiful eyes.
You can have them too! Use our Liquid Eyeliner or Eye Definer pencil to accentuate your eyes and add volume to lashes.
No results were found for the filter!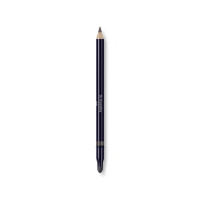 Eye Definer
soft kajal eye pencil with applicator
for clear lines and soft blending
nourishes the skin around the eyes
available in three natural colours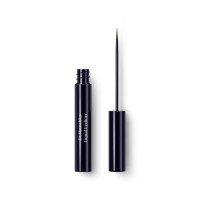 Liquid Eyeliner
easy application
comes with an extra fine brush
long hold
available in one shade
Liquid Eyeliner or kajal pencil? Find the right liner for you.
We offer both solid and liquid eyeliners. Eyeliner pencils – known as kajal – let you create precise lines along the rim of your eyelid and can be smudged to create soft edges. At Dr. Hauschka, our eyeliner pencil is called Eye Definer. It has a soft pencil tip and an applicator at the other end. Our Liquid Eyeliner, on the other hand, has a very fine brush that lets you create particularly thin lines and the perfect winged look.
Flawless flicks? No problem.
Perfecting your eyeliner takes a little practice. Our tip: beginners are better off using kajal pencils, like our Eye Definer.
Your eyeliner's hidden talents.
Our pencil eyeliner is ideal for emphasising the rim of the eyelid or lining the inner rim, or the waterline. You can also apply our Eye Definer to the upper lash line and blend it with the applicator at the other end of the pencil. This will add volume to your lashes and create a particularly natural look. You can create more striking lines with the Liquid Eyeliner. Use the fine brush for a dramatic and, if you feel like it, seductive look.
Dr. Hauschka Eyeliner comes in several colours.
Choose whichever Eye Definer takes your fancy. Our brown eyeliner is more natural. Taupe is flattering against any eye colour. And our classic black liner is bold and expressive. As a general rule, pick a shade that contrasts with your eyes or one that matches your glasses frames, for example.
Specially from Dr. Hauschka: eyeliners in certified natural cosmetic quality.
All Dr. Hauschka products are certified natural skin care – our eyeliners contain mineral colour pigments, botanical oils and waxes, as well as plant extracts that are carefully selected for the eyes, like anthyllis, black tea and witch hazel. All Dr. Hauschka eyeliners are therefore also suitable for sensitive eyes and contact lens wearers.