Highlighter
Give your life a glow-up.
To lend a freshness and healthy radiance to your complexion, our highlighters contain light-reflecting pigments and have liquid, powder or creamy textures – for shimmering accents and a radiant start to your day.
No results were found for the filter!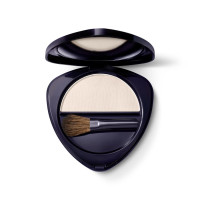 Highlighter
ultra-fine powder
for a radiant complexion
with light-reflecting pigments
for all skin tones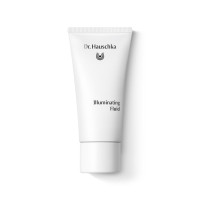 Illuminating Fluid
Liquid highlighter
creates a unique glow
nourishes the skin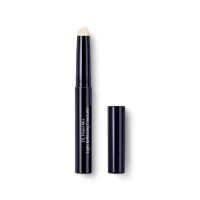 Light Reflecting Concealer
brightening, light-reflecting pigments
provides a radiant complexion
soothes sensitive areas of skin
translucent and highly versatile
Ready, set, glow: Highlighter, Concealer and Illuminating Fluid.
Highlighters have a talent for lending freshness and radiance to your complexion. They add the perfect finishing touch to any make-up look and leave skin looking healthy. Choose from three products with light-reflecting pigments: our powder Highlighter makes skin glow, while our new Illuminating Fluid brings out your inner radiance. This liquid highlighter lets you decide how bright you shine, from a more natural look to an intense glow. And last but not least, our transparent Light Reflecting Concealer reduces the appearance of wrinkles, brightens dark circles and dull patches of skin. All three highlighters are easy to apply and blend well, making them ideal even for make-up novices.
The complete guide to applying highlighter.
Would you like your highlighter to add shimmery accents, brighten selected areas or rejuvenate your whole complexion? Anything is possible. The Illuminating Fluid is a versatile highlighter: combine it with a day cream or foundation, or apply it on its own to your whole face or selected areas. Our Light Reflecting Concealer can also be dabbed directly onto your skin or applied on top of a base. Apply our powder Highlighter with a brush after or instead of foundation wherever you would like extra radiance. It also looks beautiful as a shimmery eyeshadow.
Follow these two tips for perfect highlighter application every time.
Use highlighter to accentuate areas that reflect light the most. The classic areas for highlighter are the cheekbones, tip of the nose and under the eyebrows.
Contour like a pro by adding a touch of Blush or Bronzing Powder to the parts of the face that should appear less prominent.
Our Highlighter: 100 % natural skin care.
highlighter really can be natural skin care. Like all our skin care, Dr. Hauschka highlighters carry the international quality label for certified natural skin care: NATRUE. We use natural mineral pigments that blend with your skin tone and reflect light. And because our make-up always combines beauty and care, our highlighters also contain plant extracts of calendula, black tea, witch hazel or anthyllis and precious botanical oils. And now you know the secret to a natural glow. You can thank us later.