Shower Cream
gentle, nourishing shower cream with lemon & lemongrass
Particularly kind to your skin: Dr. Hauschka Shower Cream
The Shower Cream from Dr. Hauschka is gentle and creamy, slightly foaming and has an invigorating, enlivening scent. Mild sugar surfactants make it a friendly choice for both your skin and the environment. Further sustainability is ensured by the tube, made from a combination of recycled and easy-to-recycle plastic.


Do you recognise the scent of our Shower Cream? The product inside this innovative packaging is in fact our much-loved Lemon Lemongrass Vitalising Body Wash, which now supplements the Dr. Hauschka range as a Shower Cream. Discover this harmonious formulation anew – or for the very first time.
Find out more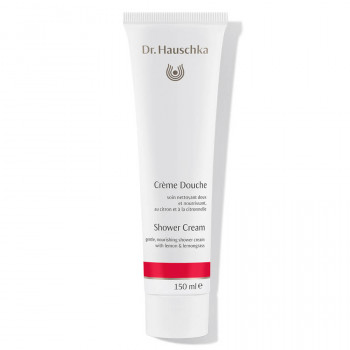 Dr. Hauschka Shower Cream
plus Sales tax, plus any possible shipping costs
Delivery time appr. 2-5 working days
Content 150 ml ($11.67 / 100 ml)
Retailer search
Attention:
Buy 1 Shower Cream and receive a 2nd one FREE. While supplies last.