Eyebrows
Perfectly framed.
Your eyebrows complete your look and help contour your face – making them an important step in any make-up routine.
Show more
No results were found for the filter!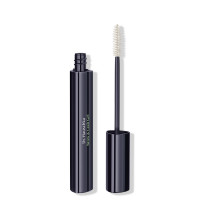 Brow & Lash Gel
nourishing gel
for lashes and eyebrows
forms and fixes
transparent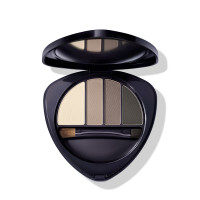 Eye & Brow Palette
one palette with many uses
includes an applicator for eyelids and brows
contains four velvety matte shades
Eyebrows complete your look.
By emphasising and defining your eyebrows, you frame the entire eye area. And much like with a painting, the frame completes the look. That's why eyebrow make-up is so important. Not only can you give your eyebrows the perfect shape and fullness, you can also experiment with eyebrow colour.
Make-up products for the brows.
Our Eye & Brow Palette offers four velvety matte shades for your eyebrows. We recommend finishing the look by applying an eyebrow gel like our Brow & Lash Gel, which forms and fixes the brow make-up.
An eyebrow powder for natural brows.
Powder is the ideal choice if you want your eyebrow make-up to look natural. The Dr. Hauschka Eye & Brow Palette contains four earthy tones with a powdery consistency, as well as an eyebrow brush for easy application. And because our eyebrow powders are certified natural cosmetics, they contain mineral pigments, medicinal plant extracts and silk powder that also care for your brows.
What's more, the powders in our Eye & Brow Palette are more versatile than an eyebrow pencil, as they can also be used as eyeshadows. The brush included in the palette has a rounded end for applying colour to the lids and a slanted end for use on the brows.